Give your dog a Premium product with the best ingredients. A tasty food, with high digestibility, that makes its hair look bright and you sure that it will grow healthy and strong. Give your dog the best you can: Infinity. A great and rational decision to feed that infinite love.
NUTRITIONAL ANALYSIS/ INGREDIENTS
Minimum Crude Protein 28%, Minimum Ether Extract 14%, Maximum Raw Fiber 3.5%, Maximum Total Minerals 10%, Maximum Moisture 10%, Minimum Moisture 6.5%, Maximum Calcium 1.7%, Minimum Calcium 1.5%, Maximum Phosphorus 1.4%, Minimum Phosphorus 1.1%, Energy Value 3,600 kcal/kg. M.S, Vitamins and Minerals.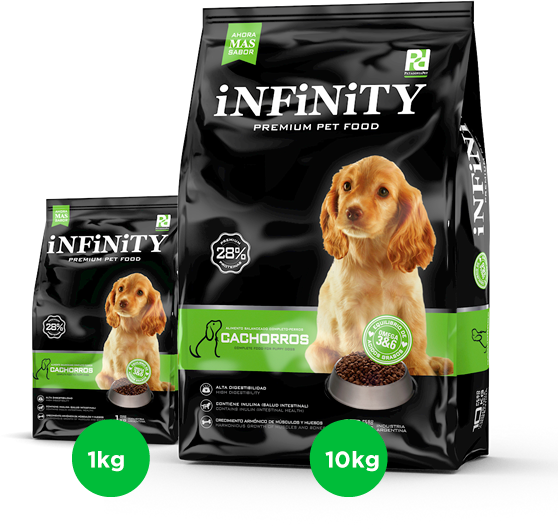 SUGGESTED SERVINGS
(depending on your pet's appetite)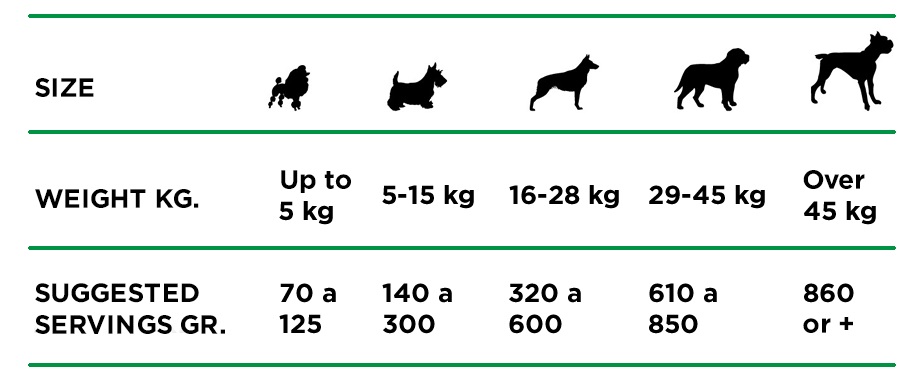 Daily servings depend not only on age, breed, appearance and weight, but also on the animal's activity; that is why they are only illustrative.